I grew up along the shores of Lake Victoria, where parents pay thirty cows to get their sons a wife. My mum and dad wanted their first child to be a girl. They were trying to give their brand-new family a future, so I can't blame them for wanting to be on the receiving end. Their prayers were answered with a first-born daughter. Me.
Fifteen years later, a stranger from the city came to our home in Bunde, Tanzania. I convinced myself that marrying him would be the right thing to do: "the dowry will support my parents, it will give my brothers and sisters a better future and I will probably be better off too". A few visits later, he surprised me when he said that I had already been given to him. He paid my parents 20 cows, so I was allowed to move in with him before the wedding. My future seemed set in stone, but the confidence I felt at first started crumbling when I found out that I was pregnant. I was still in secondary school and panicked. People in the village knew we weren't married yet, so they looked at me weirdly when they saw my growing belly. I wanted to go back home, but my father didn't want to give back the cows, so I had no other option than to stay.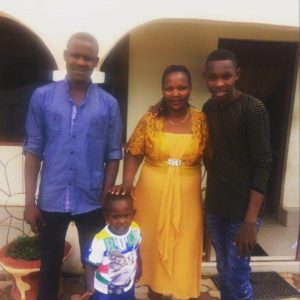 At sixteen years old I gave birth to a beautiful daughter, Mary, the first of my three kids. A real blessing. My husband didn't allow me to do business, so I mostly stayed home to cook, clean and take care of the kids. Family life started out well, but with time my husband got sold to the bottle. He would disappear for three days to get drunk. Whenever that heavy smell of alcohol filled the room, I knew the slightest thing could agitate him and earn me a beating. My parents were powerless. They watched how their daughter's life was being destroyed. Until one day, my husband just didn't come back home. The kids were six and seven at that time. He left me with nothing. He even sold the hotel we were building together, without giving me a single cent.
I was frustrated that my marriage had failed, but it also pushed me to stand on my own two feet. I saved every single coin I earned in a small paperback box. I really think that we, women, go an extra mile for our kids. I never gave up on them and pushed through. Once I collected a decent amount, my inner businesswoman made her first appearance and negotiated a good price for an old sewing machine. From morning until evening, I would sit on the veranda repairing trousers, adjusting dresses and so on.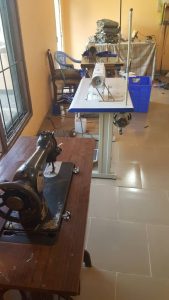 One day, on that same veranda, Boke approached me. She was only fourteen years old, pregnant and homeless because her parents chased her away. She reminded me of myself.  She begged me for help, so I took her in and taught her how to sew. From that moment, I made it my mission to extend the safety net of my business to as many vulnerable people as possible. With support from initiatives such as SIDO and TLED I got more machines, and with loans from the bank I built my own workshop. As the business expanded, I recruited young drug users, pregnant teenagers, people with disabilities, even prostitutes. All vulnerable, like I once was. Through my business, I teach them how to sustain themselves.
Today I own a successful uniform factory with over 33 employees, have my own home and, most importantly, my kids are studying. I am so proud of them. My eldest, Mary, finished a degree in accounting and my second, Emmanuel, is now studying pharmacy. My third is still in form six, but is soon following in his brothers footsteps to become a pharmacist. We women work tirelessly for our kids to study, but trust me, later on we will get to enjoy.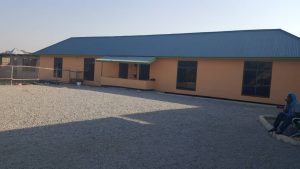 The workshop I built