In my community, you do not qualify as a woman if you have not undergone Female Genital Mutilation (FGM). My siblings all went through it and I was lucky enough to escape the dreaded cut. My grandmother, who was a strong advocate of the practice, passed on just when I had finished high school, which is the period of time in which most girls would go through this. My mum who is very supportive saw this as an opportunity to save me from this practice.  She kept me in Nairobi, where we were living at the time and didn't allow me to go back to the village for a long time. As I grew older and the time came to settle down, I intentionally chose a spouse from a different community to ensure that this particular cultural practice would die a natural death.
Whether you've been cut or not, that does not define you as a woman. I love technology and I am using my knowledge and skills in this area to empower young women, especially with the understanding of what young girls in these communities are going through. Through this,  I founded Butterfly Techies to help change the narrative of young girls in high school by equipping them with the right technical skills to give them an advantage in life. I also noticed that the girls need more than just technical skills, they need the soft skills that get them through life such as public speaking, where they can express themselves and stand up for their rights without having the community speak for them. I started out with a group of 20 girls and now we've grown to 190 girls in two years and the numbers keep increasing. We also started with one school in Samburu County and we are now getting into 3 schools.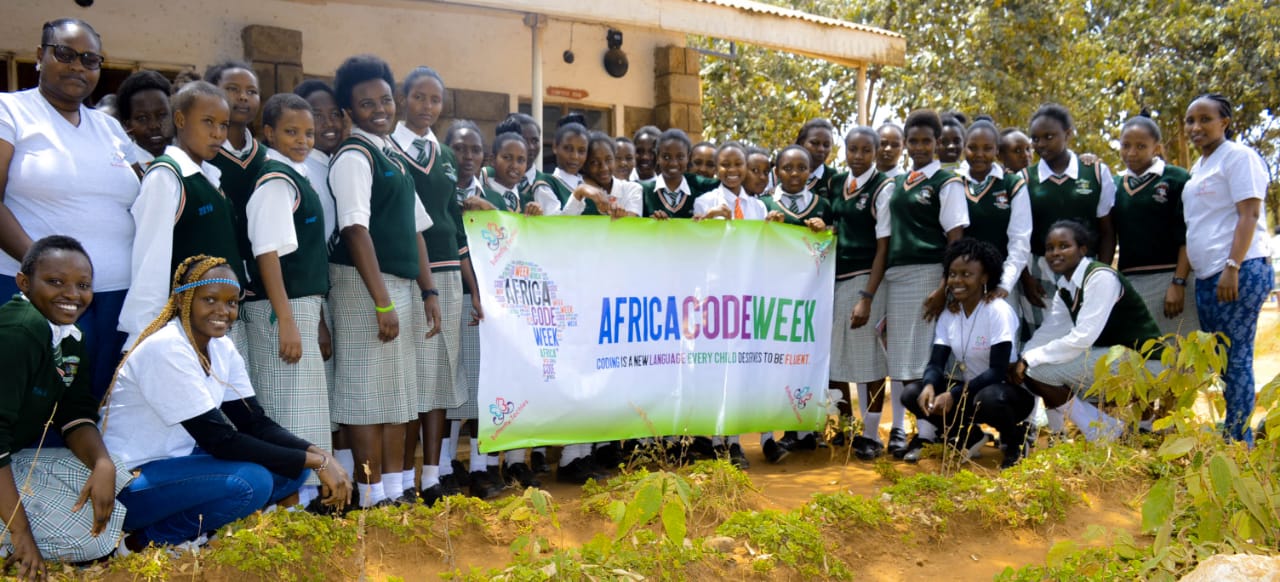 Janet (R) with some of the high school girls she empowers at Butterfly Techies
My vision for Butterfly Techies is having it grow to other pastoralist communities like Marsabit, Pokot and Turkana, where the girl child in many ways continues to suffer the same old stereotypes. It's hard for women to rise and go against the grain, to do what the society does not consider the norm. My journey has been hard but through the support of my amazing husband and my loving parents, it's made everything possible. I was lucky to be a fellow of the Mandela Washington Fellowship, the flagship project for African Leaders. From the fellowship, I was amazed to see all the extraordinary things that Africans from different countries are doing. We need to harness the potential we have and there's so much room for growth, if only we can learn to appreciate each other and work together.
Africa is a powerhouse and we need to realise that we have everything we need to take us to the next level; the sky is not the limit.